About Revere Roofing Company
Revere Roofing Company has been in business since 1997 and serves both residential and commercial customers. We are proud to be among the 2% of roofers in the nation certified as GAF Master Elite®. We are also recipients of GAF's President's Club Award, which is given only to the best of the best certified GAF roofers.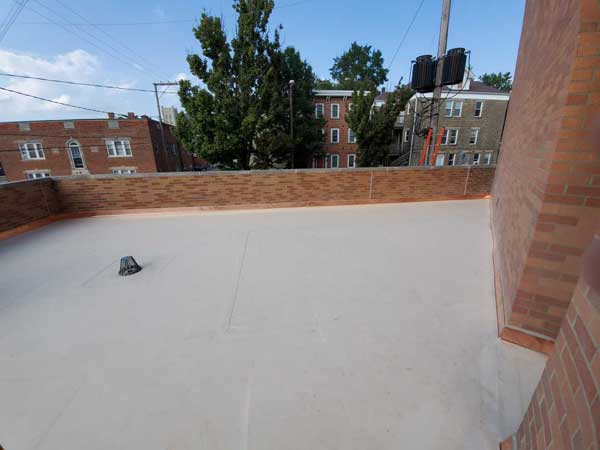 Our mission is to offer diverse and high-quality products through proven and established manufacturers, combined with talented, knowledgeable and passionate employees who dedicate themselves to providing exceptional workmanship and unmatched customer service, so that you can expect more from your roof. We maintain an unwavering focus on our vision to be the most qualified and reliable roofing contractor in our community by offering the most tailored and best roofing solutions to our customers.
Our Core Values
Our core values define our work as a roofing contractor.
Integrity: We believe that every relationship begins with honesty—this is the cornerstone of our business.
Dependability: We promise to do what we say we are going to do, without exception. We expect more from ourselves, so you can expect more from your roof.
Excellence: Revere Roofing Company is driven to provide the best customer service experience in our industry through communicating with you and following through on our promises.
Knowledge: We believe in hiring talented industry leaders who have experience in understanding the needs of our customers and in offering solutions through creativity and ingenuity to finish your project successfully.
Quality: Our team treats every job as if it were occurring at our own home. We continuously challenge ourselves to become the best in our industry and community with high-quality craftsmanship.
Passion: We love what we do! We have motivation for providing the best roofing solutions to our customers every day.
Our History
Revere Roofing Company was founded in March 1997 by two brothers, Matthew and Isaac White. At the time, Matthew was a senior and Isaac was a sophomore in high school. When the construction company they both worked for went out of business, they pulled $1,000 together and bought a ladder, compressor and one roofing gun.
After the first summer, Matthew decided to attend college in Washington State but returned home during the summers to help run the business. In 2000, Matthew sold his share of the company to Isaac, opting to stay in Washington year-round.
While Isaac attended Indiana-Purdue University, he continued to grow the business. Isaac returned home after graduating with a BS in Business Marketing and Entrepreneurship, and began to diversify and build a company that was capable of handling all forms of roofing and exterior remodeling.
Our Leadership Team
Isaac White, President & Owner—1997
Robert MacDonald Jr., Vice President—2015
Mary Ann Van Hoose, Business Manager—2012
Jonathan White, Sales Manager & Estimator—2012
Darren Minder, Residential Sales Estimator—2020
Wade Ferrell, Service Sales Manager—2006
Jessica Cline, Accountant—2022
Production Team Members
Ryan O'Rourke, Residential Project Manager
Darwin Cunningham, Service Manager
Lezli Styndl, Office Assistant
Lucas Sheriff, Commercial/Flat Foreman
We are registered, licensed and insured for your protection!
Registration
Licensed Roofing COntractor – State of Ohio
Residential Lic# HIC-L5221, Commercial Lic# G7118
Licensed & Certifications
GAF® Master ELite™ Contractors License #ME21020
GAF® President's Club™ Award Winner 2014, 2015, 2017, 2018, 2019 & 2020
GAF® Materials Corp. phone number is 1-888-LEAK-SOS
Better Business Bureau® Accredited BUsiness – A+ Rating
GAF® Certified Green Roofer™
GAF® Certified Slate Crafter™
Certainteed® ShingleMaster™
Owen Corning® Preferred Roofing Contractor™
Dimensional Metals, Inc.® (DMI) Certified Metal Roofer Installer
Johns Manville Authorized Contractor
Versico® Authorized Contractor
Drexel Authorized Contractor
Insurance
Fully Insured – Property damage and completed operations.
Ohio Worker's Compensation – All of Revere Roofing Company employees are covered by worker's compensation
Book a Consultation for Your Next Project
Contact our team at Revere Roofing Company to book an on-site estimate for your next roofing or gutter project. Call us today at (740) 392-9450 or let us know more about your project by completing our online contact form.