Durable Metal Roofing
Metal roofs offer exceptional durability and come in a wide range of designs and colors to suit your property. Revere Roofing Company installs custom sheet metal roofs for your residential or commercial applications. We even offer metal roofing that can mimic the look of clay tiles, slate tiles, cedar shake or asphalt shingles. When you're considering a metal roof, you can depend on our team and our 25 years of experience to help you make the best choice.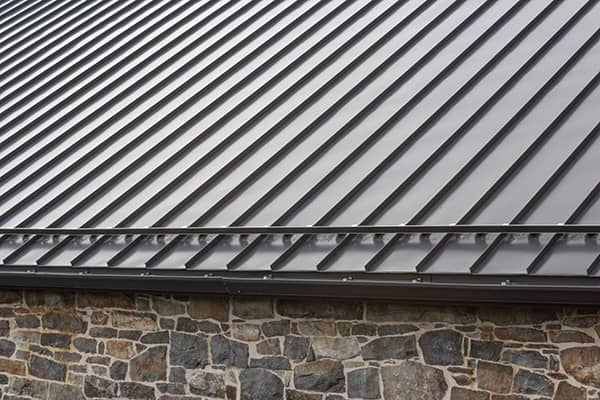 Types of Metal Roofs We Install
Revere Roofing Company installs standing seam metal roofs and steel shingle roofs.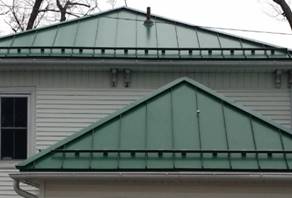 Standing Seam
One great advantage of a standing seam metal roofs is weak point in many other roof systems. The seams are raised above the level of the roofing panel. Because the metal panels run unhindered from the top to the bottom of the roof, not only are there no horizontal seams but in total the roof has a far fewer number of seams. Yes, metal is tough, but the sheet metal in this type of roofing can certainly be penetrated by falling limbs or dented by a severe hailstorm.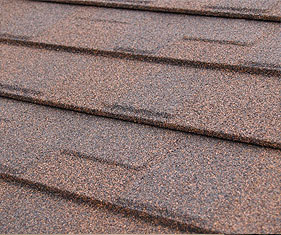 Steel Shingles
As the name implies it is a combination of a shaped steel panel that has typically been coated to have the appearance of a traditional asphalt shingle but the durability of steel panels. They come in a variety of colors and designs and are by horizontal panels.
Benefits of Choosing Metal
Metal roofs are lightweight, meaning your existing roof structure won't need reinforcement to support the material. Always remove the old roofing system completely before installing a new metal roof. It is important to inspect the roof deck to make certain it is free of cracks, rot, mold or just needs to be re-nailed. Also, by removing the excess material you remove the excess weight from your roof that adds extra stress on the structure.
Our metal roofing materials have a baked-on finish that will resist rust and corrosion for many years. Because metal roofs can last for up to 50 years, they come with some of the best warranties in the roofing industry. If you are looking for a robust roofing material with excellent weather resistance, metal could be the right choice for you.
Contact Us Today to Learn More
Learn more about our metal roofing options by booking an on-site estimate with us. Call Revere Roofing Company at (740) 392-9450 or reach us through our online contact form.