How Do I Know My Home's Roof Has Ice Damage in Knox County, Ohio?
Ice and severe weather are always a threat to a home in the winter months. This is especially true during more brutal winters such as those like this year in Knox County, Ohio. A home's roof is one of the most easily damaged areas caused by ice and winter weather. There are many signs that can indicate if a roof has been damaged by ice build-up.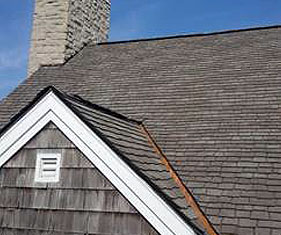 If ice damage is noticed, it is important for a home owner to act quickly. This quick action will help avoid more extensive damage through continued build-up. If the damage is significant, the home owner should be ready for a roof replacement. The signs of ice damage listed below will assist a home owner in deciding if there are repairs that may be needed.
Water Damage
This is the first sign a home owner may notice. If this is found before any other damage is done, the repairs will be manageable. Roof repairs, attic insulation replacement, interior ceiling and paint repairs or removal of ice dams are some of the problems that may require fixing if this is the problem noticed.
Decking Sink Spots
If an owner notices dark or sunken areas on his or her roof, this would indicate water intrusion on the roof at some point during recent months. The roof decking or shingles may have become damaged by ice build-up that melted into pooling water. A professional can determine if a roof replacement is necessary. It may be possible to fix this problem by changing out the damaged shingles, however.
Build-Up in the Gutter Water
Significant build-up of granules in gutter water indicates something wrong with the roof shingles. More specifically, this shows that the ice build-up damaged the shingle. Again, a professional will be able to indicate to the home owner if a roof replacement is necessary. A home owner would definitely have to at least replace the shingles if significant build-up in the gutters is present, however.
Cracked Shingles
After cleaning the ice and snow from the roof, if a home owner notices cracked shingles, there is significant damage that should be assessed. This will indicate to the home owner that a roof replacement is likely necessary and has been needed for a long time.
There are other signs not listed that may indicate ice damage to a roof. These include missing shingles and curling shingles. Again, if there is extensive damage a professional will be able to inform the best decision on repair, including a possible roof replacement.